The first Crossley cars were introduced in 1904 built to a design by chief engineer J S Critchley, who had previously been with Daimler, and W M McFarland. The intention was to build an "English Mercedes". The first car available was a 22hp shortly followed by a larger 40hp all of which had 4 cylinder engines cast in two pairs and featured chain drive to the back axle and had many advanced features including pump cooling, lightweight pistons, an automatic carburetor and internal expanding brakes. As was the custom of the time the cars could be supplied complete or in chassis form which resulted in a wide variety of coachwork. Until the opening of the dedicated Crossley Motors factory in 1907 production is believed to have been limited, actual production numbers are not known, with many components being bought in and one report describes the chassis of these being "built by one of the leading French makers". At least one 22hp (4760cc) model is known to have been exported to Australia in 1905. A 22hp engine was also supplied to Henry Ford who fitted it to one of his cars.
In 1906 shaft drive was introduced although chain drive was kept as an option for a time.
Cars were entered in the Tourist Trophy races as early as 1905 but with little success. However in April 1906 Charles Jarrott used a 40hp Crossley to set the London to Monte Carlo record. His record was beaten a month later by a Rolls-Royce but he regained it for Crossley for a while in 1907.
What is thought to be the sole survivor of this era is the massive 1909 40hp (7 litre) model on display in the Manchester Museum of Science and Industry. The car has an enclosed body by an unknown coachbuilder.
In 1909 in chassis form the 40hp cost £500, with complete cars available from £800 and the 20hp chassis cost £430. An extra £12 was charged for packing the car for export.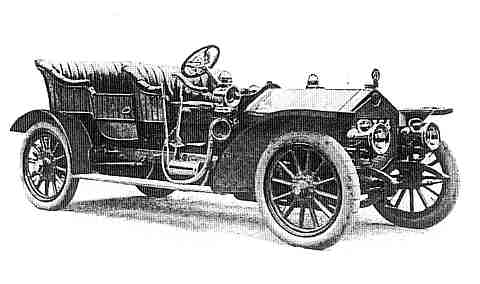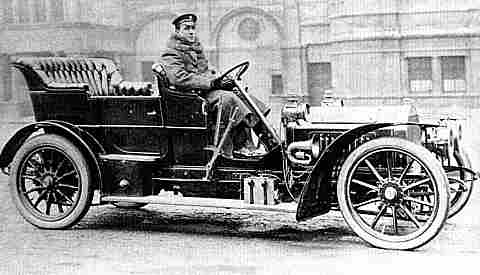 In 1909 new designers AW Reeves and GH Woods arrived and set to work to completely overhaul the model range. First to be launched in 1909 was the smallest of the pre-war model the 12/14 (2388cc) which in some versions was less than 12 feet long. This car had the gearbox mounted in unit with the monobloc engine, possibly the first time this system was used on a production car and could also be had with four wheel brakes. These were not fully coupled, the front brakes operated by foot and the rear by hand. Use of the pedal tended to overstress the front suspension and cause breakages and the system was quietly dropped in 1912. Four wheel brakes would not re-appear until the mid 1920's.In 1910 the engine was increased to 2613cc and the name changed to the 15hp. This car was available with 4 wheel brakes, the pedal operating the front and the handbrake the rear. It could be specified in short or long chassis versions costing £335 or £355 with various body styles. A torpedo bodied tourer cost £415. As well as being a sturdy and popular car it gave rise in 1913 to Crossley's first sporting model the Shelsley which had the first use of the characteristic V shaped Crossley grille. Production continued until 1915. Nine examples of the 15hp, not all complete, are known to survive including three Shelsleys. It is interesting to note that of the eleven known surviving pre WW1 cars, five are in Australia and New Zealand showing the early importance of the export market. One example of the earlier 12/14 exists in New Zealand. An example of the 15hp is on display at the Shuttleworth aircraft collection museum.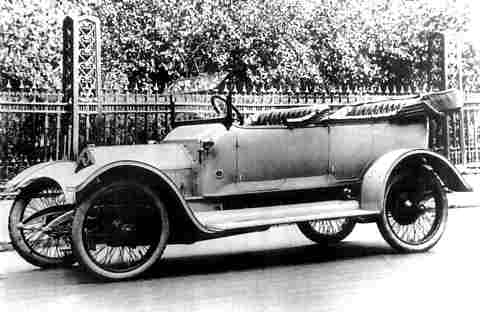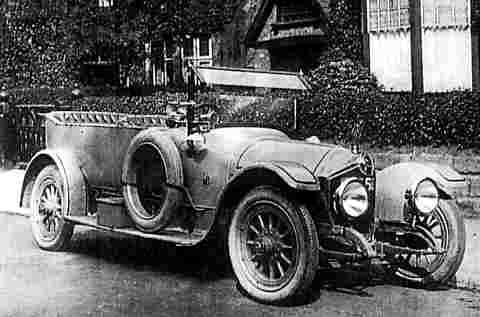 Also in 1909 a new 4500cc 20hp model costing from £450 in short chassis form was launched. The remains of one of these were brought together in Australia and are now in the UK to hopefully make up a complete car.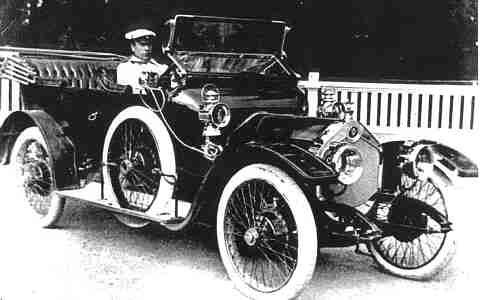 In 1912 the prototype of a revised 20 hp was built. This was the 20/25 hp (4 litre) model and significantly in 1913 six were supplied to the new Royal Flying Corps. This would lead to orders making it probably the most successful Crossley of all time which continued in production in a modified form until 1925 with a total production of 10,000, mostly during the First World War.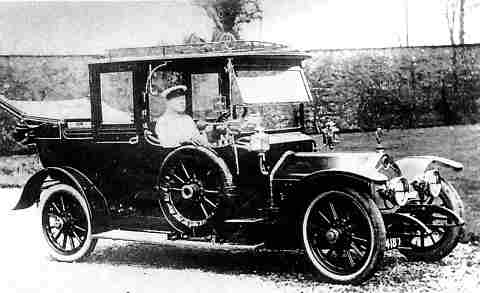 At least one prototype of a 8-10hp 1016cc car was built in 1913 but it never reached production. Some drawings show a chassis with coupled front and rear suspension via a rocking beam.