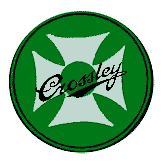 Crossley "20hp" and "20/25" cars
The Crossley 20 hp was introduced in 1909. It became the 20/25 in 1912 and continued until it was replaced by the 25/30 in early 1919.
The number made for civilian use is not known but is estimated at 2100. At least 6000, possibly as many as 10,000, were made for military use. Before about 1919 chassis numbers were not segregated by model type and are in the range up to 12000. Many ex-RFC tenders were later re-bodied as cars or buses and possibly given new civilian chassis numbers.
The engines were numbered and date stamped and engine numbers and chassis numbers were close but not usually identical. As an example, engine number 11152 is stamped July 1918.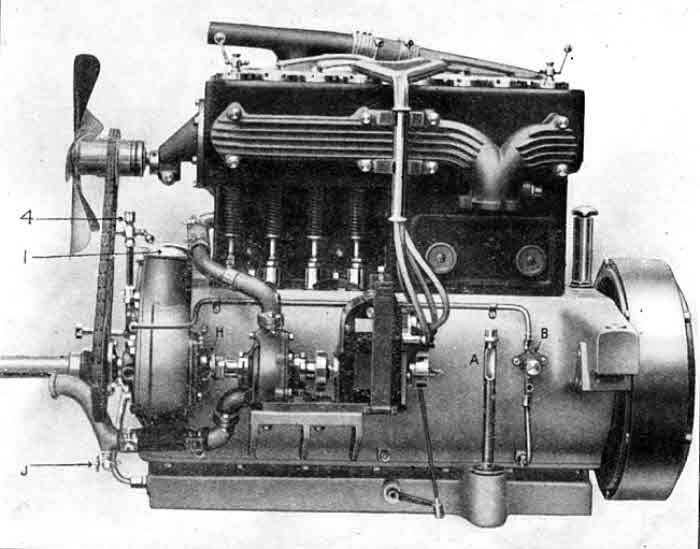 ---
BODY STYLES
Cars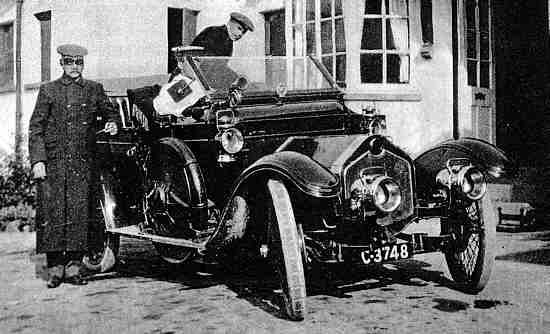 A 1910 20hp with front wheel brakes. (Unusually we know the chassis number for this car, 710, with engine number 709.) (Photo - Donald Chadwick)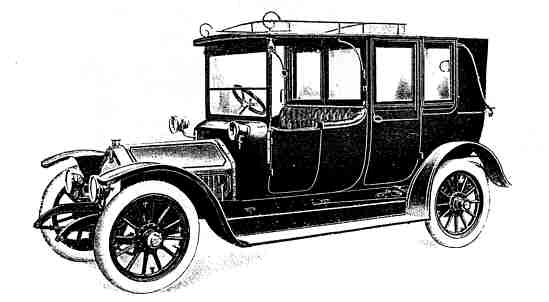 20hp with Mann Egerton Three-quarter Landaulette body
£640 (1912)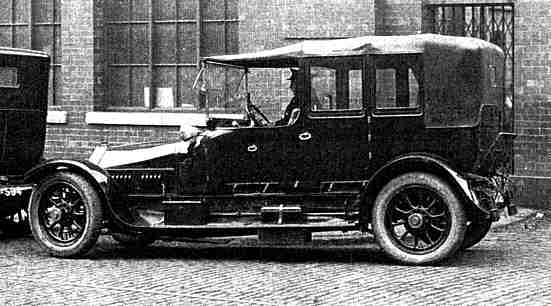 20hp Crossley bodied Landaulette photographed outside the factory in 1917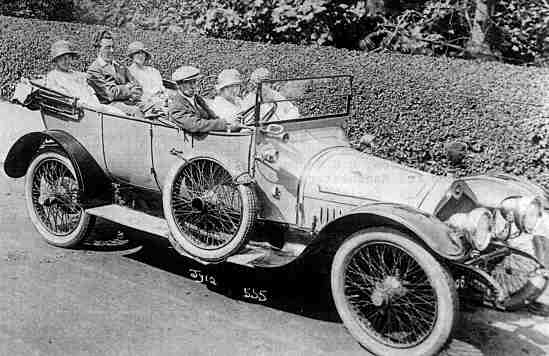 20/25 5 seat tourer
Military and Commercial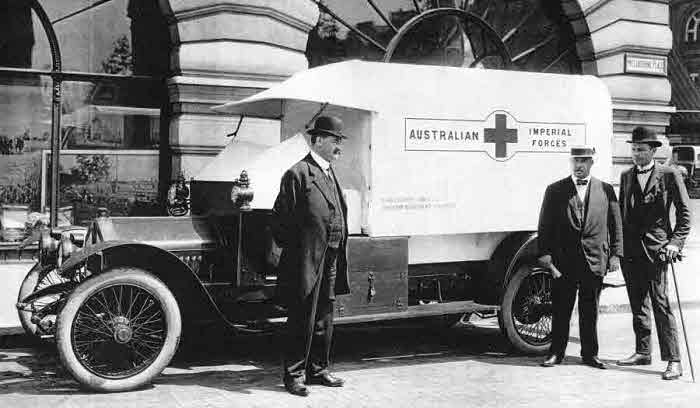 20/25 Tender with ambulance body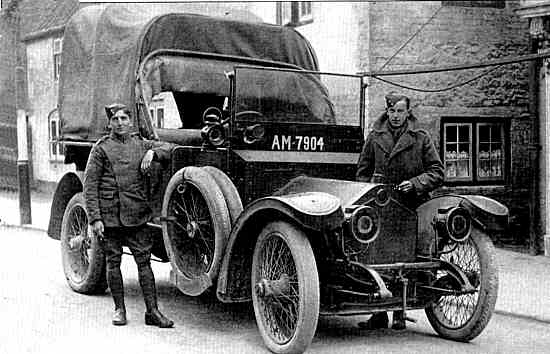 20/25 Tender with light lorry body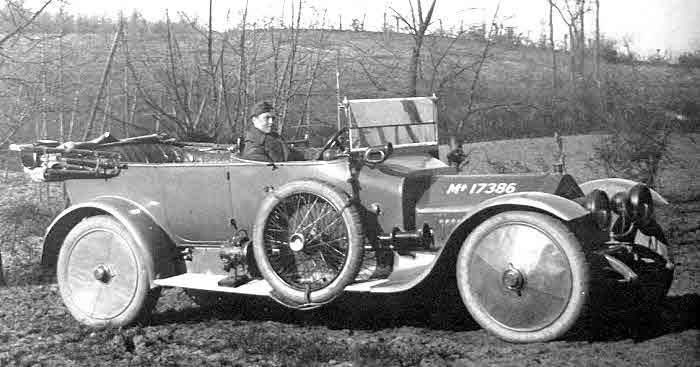 20/25 Staff Car. The wheel discs were frequently fitted to help keep the spoked wheels clean.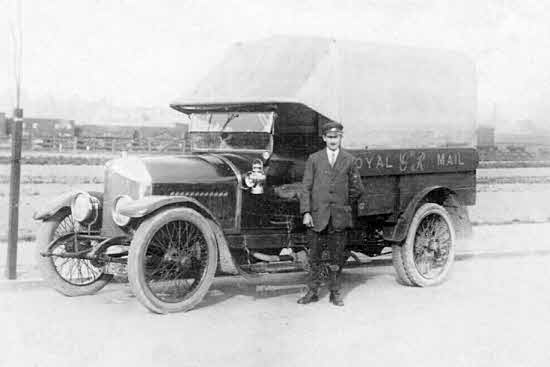 20/25 in use by the Royal Mail. The registration number.starting with NE is from Manchester.
---
Many cars were supplied in chassis only form to independent coach builders. The above are a selection of the body styles produced by Crossley and other coach builders
In 1912 the chassis only was priced at £450.
---
SPECIFICATION
4531cc
4 pair cast. Fixed cylinder head.
4 inches (100mm)
5 1/2 inches(140mm)
4 to 1
25.6
40 mm Smiths
side
pressure to 5 main bearings
Magneto
40 bhp at 1500rpm
13-15 miles per gallon
(16-18 litres/100km)
55 miles per hour(90 kph)
4 speed right hand change
cone
Torque tube
fully floating axles
straight cut bevel gears
ratio of 4:1 and others
12 Volt.
10 feet 6 inches (3200mm)
13 feet 6 inches (4115mm)
4 feet 6 inches (1380mm)
5 feet 3 inches (1600mm)
chassis - 18 cwt (900kg)
worm and quadrant
semi-elliptic springs
three quarter-elliptic springs
rear wheel only
(front brakes optional between 1911-12 on 20hp only.
The front and rear brakes were not coupled.
The front were operated by pedal, the rear by lever)
875 x 105 or 880 x 120 (20hp).
Twin rear tyres spoked to a single Rudge hub
on many military versions.
20/25 staff car - 18 imperial gallons (82 litres)