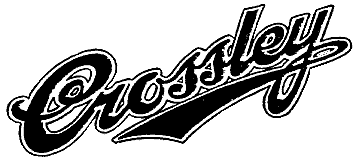 The Crossley 22hp cars
Designed by J. S. Critchley, the 22 hp was Crossley's first car and was announced in 1904 and first shown at the London Motor Show in February of that year. It was sometimes refered to as the 20-28. Early chassis are believed to have been imported from Belgium. The number made is not known.
Before 1919 chassis numbers were not segregated by model type and are in the range up to 2445. The last of these cars are thought to have been made in 1908.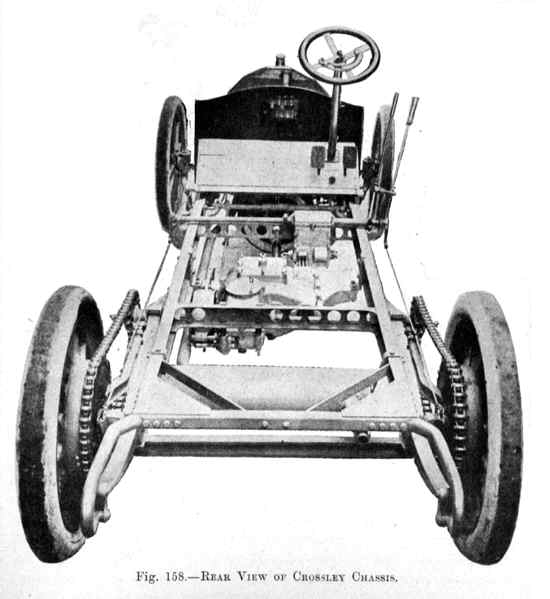 The 22hp chassis
BODY STYLES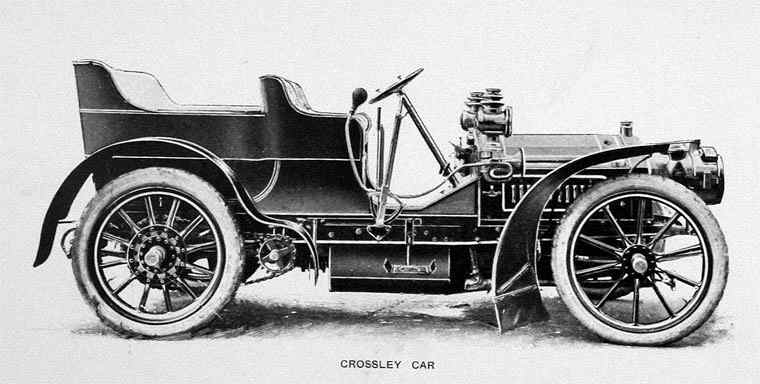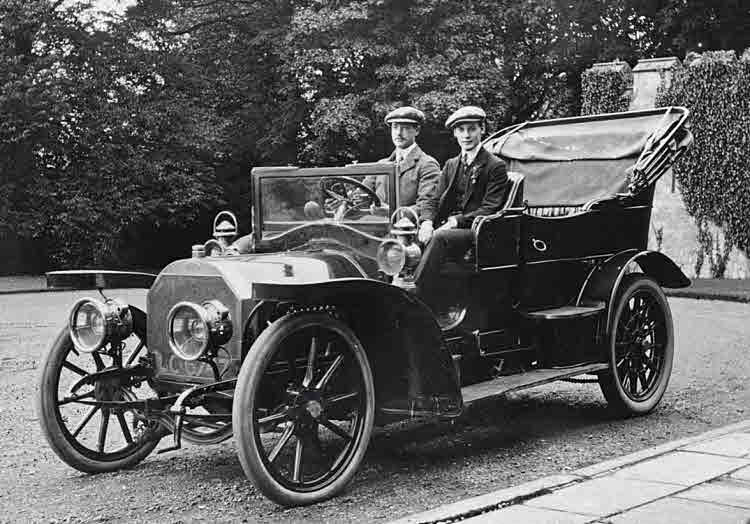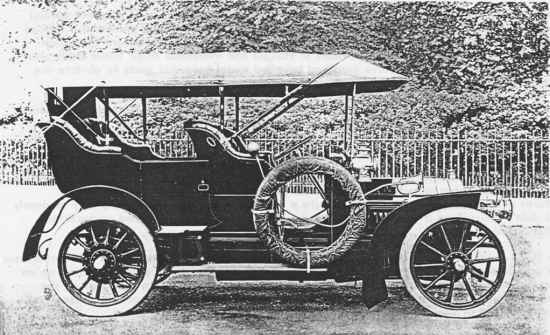 Early examples of the 22hp
Many cars were supplied in chassis-only form to independent coach builders with Manchester-based Joseph Cockshoot supplying the bodies for many.
SPECIFICATION
Engine/gearbox/transmission
capacity
4766 cc
cylinders
4 pair cast. Fixed cylinder head.
bore
4 1/4 inches (110 mm)
stroke
5 1/8 inches (130 mm)
compression ratio




RAC Horse Power
24.6
carburettor
Crossley automatic (Smiths from 1907)
valves
Side. T Head. Twin camshafts
lubrication
Exhaust pressurised.
ignition
coil or magneto
max power
30 bhp at 900 rpm. 2000 rpm max.
fuel consumption (typical)




max speed (approx)
45 mph (70 kph)
Gears
4 speed
Clutch
Twin internal expanding shoe. Metal to metal.
Drive
Chain
Rear axle


Body/chassis
wheelbase
10 feet 0 inches (3048 mm)
length
10 feet 4 inches (3150 mm)
track
4 feet 7 inches (1397 mm)
width overall




weight
22 cwt (1120kg)
steering




suspension - front
half-elliptic springs
suspension -rear
half-elliptic springs
brakes
Rear wheel only
wheels/tyres
875 x 105 or 880 x 120