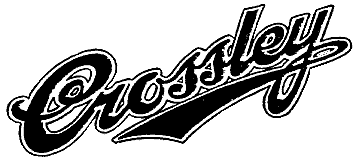 The Crossley Delta commercial vehicles
The Delta range of commercials was introduced in November 1933. Smaller than the Beta, which was launched at the same time, the two axle chassis was rated at three to four tons capacity. Both lorry and bus chassis were offered in normal and, from mid 1934, forward control types and a single example of a coach was also made. A tractor version for articulated vehicles was exhibited at the 1935 Commercial Motor Show but seems to have not gone into production.
The 20/60 3705cc 4 cylinder petrol engine was used with the VS4 diesel as an alternative from late 1935.
Chassis numbers were in the 963xx range for the petrol engine and 965xx for the diesel chassis.
The number made is not known and there are no known survivors.
BODY STYLES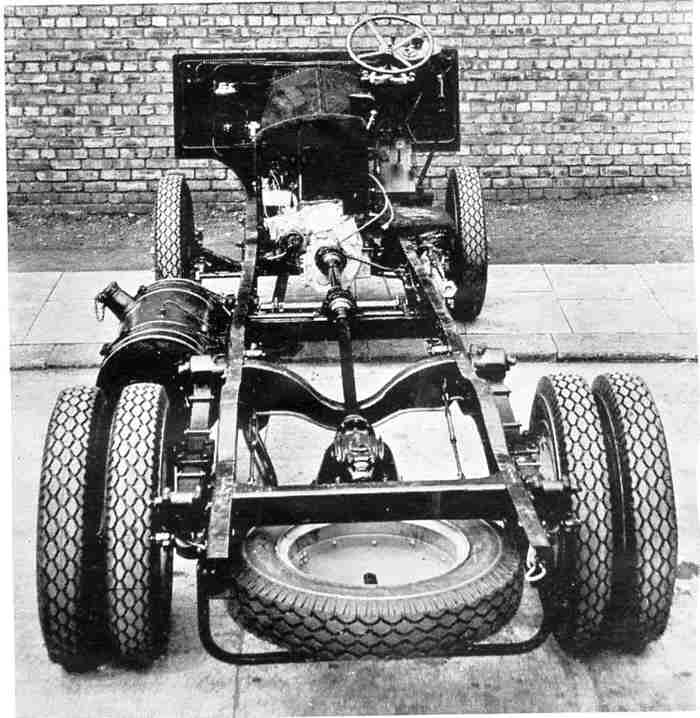 Delta chassis.
The chassis cost £425.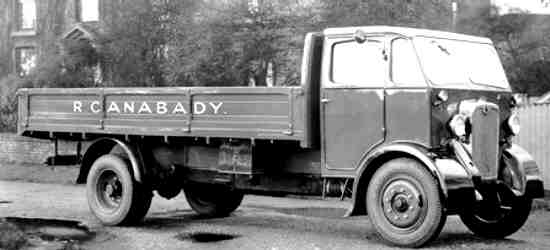 A Delta truck that was exported to Mauritius and used to transport bags of rice and sugar. The side tipping body is by T. Tong of Kearsley, Bolton.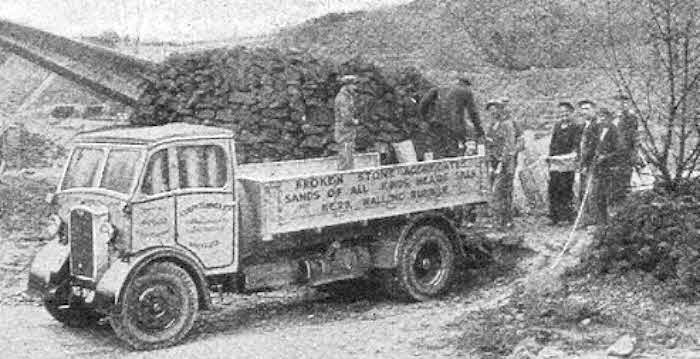 A Delta tipper operated by Joseph Turner Ltd, Middlewood Quarries, Sheffield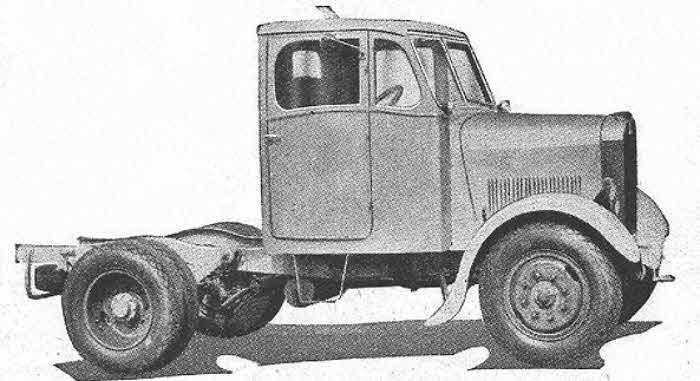 The Delta tractor unit with Crossley cab. It was designed for a 6 ton capacity trailer.
In basic form it cost £645 or £732 with auxiliary gearbox, larger tyres and cab.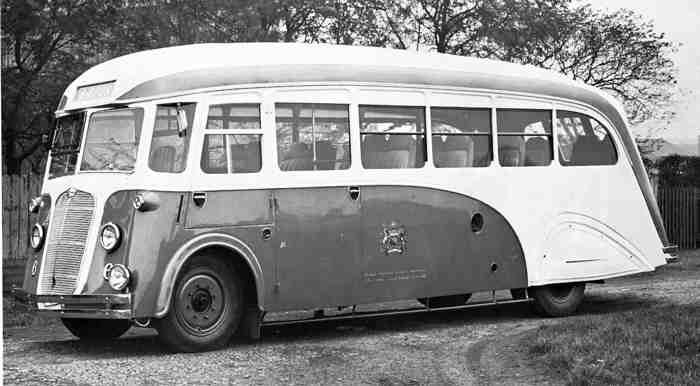 The only coach built on the Delta chassis was this petrol engined, streamlined example that was supplied to Manchester City Transport in 1935 for their airport service. It had 20 seats.
SPECIFICATION
Engine/gearbox/transmission
capacity

3705 cc (20/60)
3620 cc (VS4)

cylinders
4
bore
3.5 inches (88.9 mm) (20/60)
3.75 inches (95.2 mm) (VS4)
stroke
5 7/8 inches (150mm) (20/60)
5 inches (127 mm) (VS4)
compression ratio
20:1 (VS4)
RAC Horse Power
19.6 (20/60)
22.5 (VS4)
valves
side (20/60)
overhead (VS4)
ignition
coil (magneto optional)
injection
CAV Bosch (VS4)

carburettor
Solex (20/60)
max power
60 bhp at 2500 rpm (20/60)
50 bhp at 2150 rpm (VS4)
fuel consumption (typical)
11.2 mpg (VS4)
18 gallon (80 litre) tank
lubrication
Dry sump (20/60)
max speed (approx)
30 mph (governed)
acceleration
0-25 mph in 40 seconds
Gears
Gearbox in-unit with engine.
Ratios - 4.52:1, 2.7:1, 1.67:1, 1:1. Reverse 5.2:1
Auxiliary two speed gearbox optional with direct drive or 1.96:1 reduction.

Clutch
Ferodo single dry plate
Drive Shaft
Open shaft with centre joint.
Rear axle
Overhead worm.
Fully floating half shafts
6.5:1 or 7.5:1 ratio
Body/chassis
wheelbase
11 feet 6 inches (3353 mm) normal control
12 feet 6 inches (3810 mm) forward control and diesel
14 feet (4267 mm) Long wheelbase petrol or diesel
15 feet 6 inches (4724 mm) Bus version.
length
18 feet 1 inches (5512 mm)

width overall
6 feet 8 inches (2032 mm)
track
Front - 5 feet 6 inches (1676 mm)
Rear - 5 feet 4.75 inches (1645 mm)
weight
2 tons 16 cwt (chassis)
steering
Bishop cam and lever.
Turning circle 50 ft
suspension - front
half elliptic springs, 2 inches (50 mm) wide
suspension - rear
half elliptic springs outside the frame, 2 inches (50 mm) wide
brakes
Marelli vacuum servo.
16 inch (406 mm) x 4.5 inch (115 mm) drums
Handbrake operates on rear wheels.

wheels/tyres
Tyres 32x6 or 34x7
Twin wheels at rear.