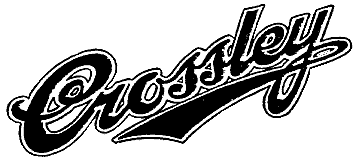 The Crossley Beta commercial vehicles
The Beta range of commercials was introduced in November 1933 as an updated version of the Atlas but both models were offered until the Atlas was withdrawn in 1936. Both two axle (six ton) and three axle (eight to twelve ton) types were made.
At first the VR4 diesel was used but after the Atlas went out of production the VR6 became an option.
Chassis numbers were in the 951xx range.
The number made is not known and there are no known survivors.
BODY STYLES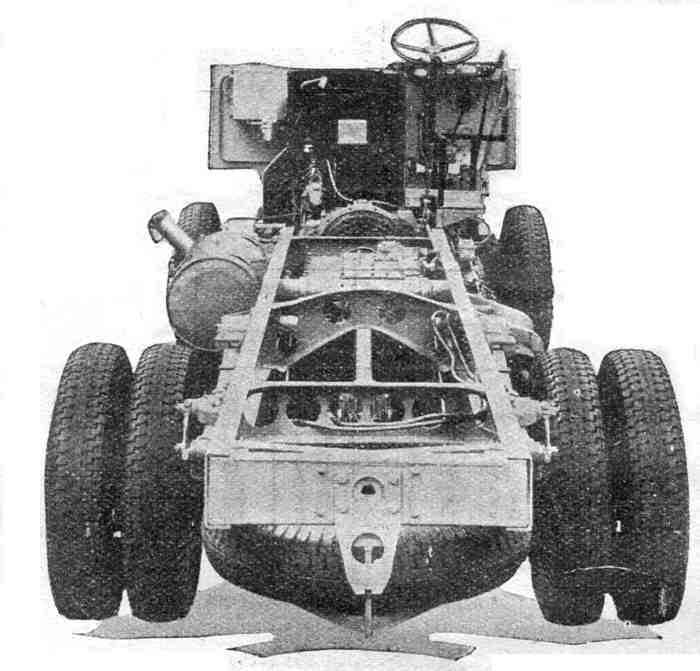 The Beta chassis.

The chassis cost £1195 with the VR4 engine.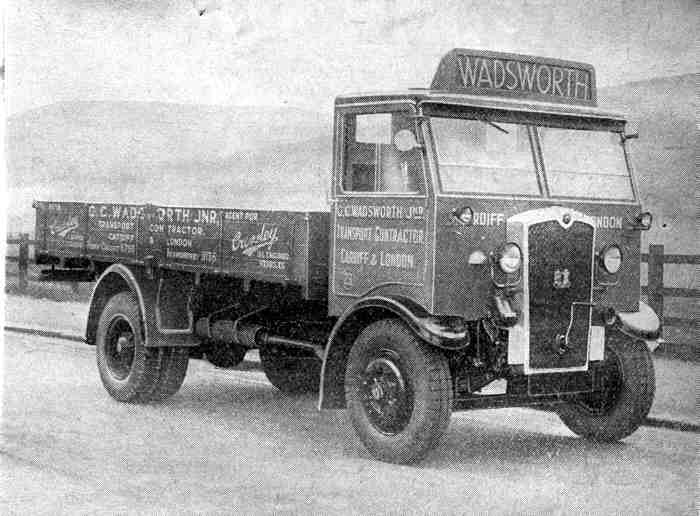 A VR4 engined Beta in use by Wadsworth in 1934. This particular example was part of an order for ten and was a third repeat order.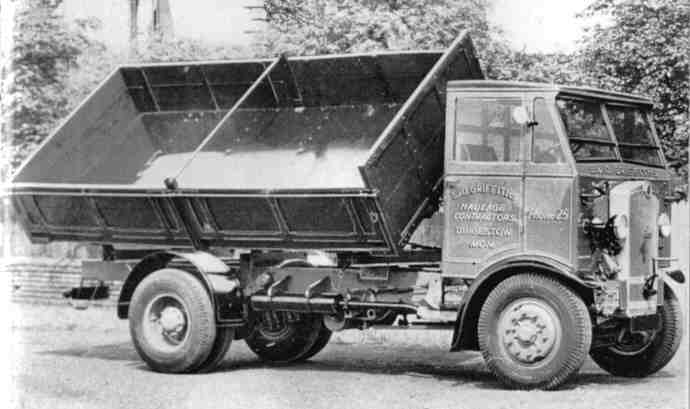 A Beta with side tipping body supplied to
E & O Griffiths of Monmouthshire.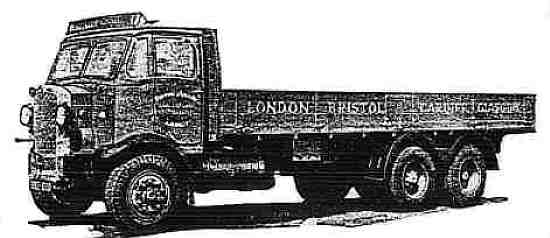 A 3 axle Beta
SPECIFICATION
Engine/gearbox/transmission
capacity
6080 cc (VR4)
9120 cc (VR6)
cylinders
4 (monobloc) or 6 (two units of 3 cylinders)
bore
4 7/16 inches (112.7 mm)
stroke
6inches (152.4 mm)
compression ratio


RAC Horse Power
31.5 (VR4)
47.3 (VR6)
valves
overhead
injection


max power
66 bhp at 1700 rpm (VR4)
100 bhp at 1700 rpm (VR6)
fuel consumption (typical)
35 gallon tank
lubrication
pressure to five bearing crankshaft, big ends, pistons and camshaft.
max speed (approx)
not known
Gears
4 speed separately mounted from engine
3.68:1, 2.57:1, 1.43:1, 1:1
Optional two speed auxiliary gearbox.
Clutch
single dry plate
Drive Shaft
Two part shaft with Hardy Spicer joints

Rear axle
Spiral bevel final drive
Fully floating
ratio - 8.25:1 (other ratios optional)
Body/chassis
wheelbase
12 ft 6 in (3810 mm)
length
19 feet 9¾ inches (6039 mm)
width overall
7 feet 5¾ inches (2280 mm)
track
Front - 6 feet 2 7/8 inches (1900 mm)
Rear - 5 feet 9¾ inches (1772 mm)
weight
cwt (chassis)
steering
Marles cam and lever
53 ft 6 in (16.3 m) turning circle
suspension - front
half elliptic springs
suspension -rear
half elliptic springs
brakes
Triple Dewandre servo braking system.
17 inch (43 mm) drums,
front -3 inch (75 mm) wide
rear - 6 inch (150 mm) wide
Hand brake operates on rear wheels sharing foot brake drums.
wheels/tyres
36 x 8 tyres
Twin wheels at rear