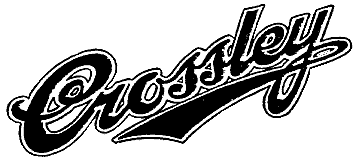 The Crossley Mark I Armoured Car
The Crossley Mk I armoured car was among the first of the six wheeled types used by the British army. It used a modified version of the BGV5 chassis powered by the 20/60 3.7 litre four cylinder engine. Two prototypes were made, the first in 1929, (the D2E1), with superstructure by the Royal Ordnance Factories at Woolwich and a second improved prototype, the D2E2, in 1931.
The first of five production vehicles entered service in 1931 and remained with the army until 1940 by which time they had been relegated to training duties.
To aid traction chains could be fitted across both wheels on the rear bogie.
Armament was one 0.303 Vickers machine gun in the turret with full 360 degree traverse and a secondary machine gun in the front superstructure. A crew of four were carried. The armour plating was up to 8 mm thick. The cars were supplied to the 11th Hussars stationed in Egypt and the 12th Lancers regiments replacing their horses.
Chassis numbers were in either the 60xxx range.
BODY STYLES
Photo - Imperial War Museum collection.
The armoured car fitted with a machine gun for anti-aircraft work.
SPECIFICATION
Engine/gearbox/transmission
capacity
3705 cc
cylinders
four
bore
3 1/2 inches (89 mm)
stroke
5 7/8 inches (150 mm)
compression ratio


RAC horsepower
19.6
valves
side
lubrication
pressure fed to bearings
ignition
magneto
carburettor


max power
60 bhp
fuel consumption (typical)


max speed (approx)
on-road 40-45 mph (65-70 kph)
off-road 5 mph (8 kph)

Gears
4 + 2 speed
Final Drive


Clutch
single dry plate
Axle
Front - beam axle
Rear - twin axle bogie
Body/chassis
wheelbase


length
207.5 in (5270 mm)
width
76 in (1930 mm)
height
95 in (2420 mm)
weight (unladen)
4 tons (4000 kg)

steering
Marles

suspension - front
semi elliptic springs
suspension -rear


brakes


wheels/tyres
Dunlop bullet proof tyres

fuel capacity
24 gallons (110 litres)

Lighting
electric