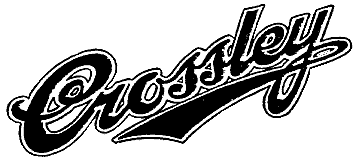 The Crossley "STREAMLINE" car
In the 1930s Crossley joined in the enthusiasm for streamlining, designing a car using Sir Dennistoun Burney's patents and with the engine from the Silver rear mounted. Although more conventional looking and smaller than Burney's own cars, it was still too "different" to sell and was expensive. Two complete cars, one with registration BGU 217 in the collection of the British National Motor Museum at Beaulieu, another in private hands and a few remains of a third survive.
The Streamline was launched at the 1933 London Motor Show. About 20 were made. Known chassis numbers range from 17/103 to 17/116.
The car is sometimes described as the Crossley Burney or the Crossley RE (rear engined) but it was always officially known as the Streamline.
BODY STYLE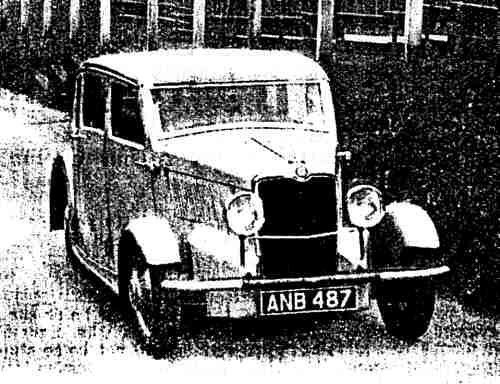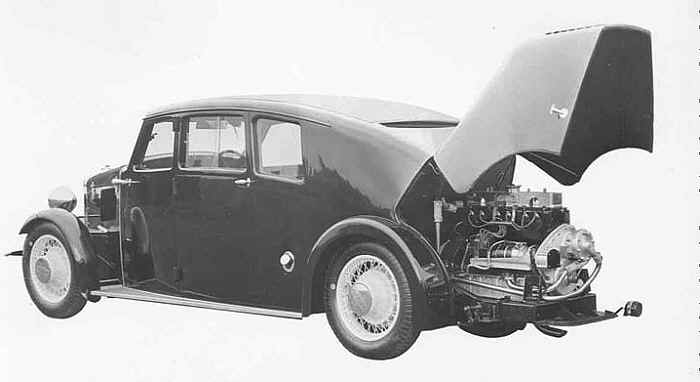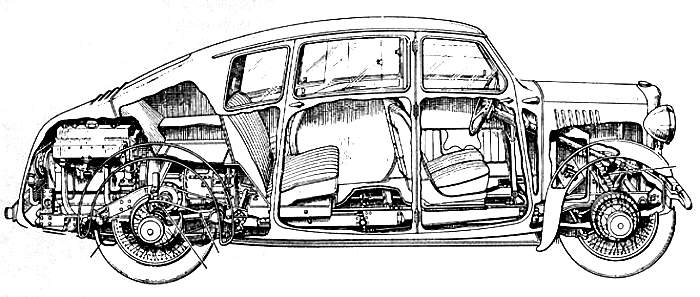 The car was originally advertised in 1934 at £750 but there must have been few customers as by 1935 it was being offered at £395.
The top photo shows the car at Brooklands during a road test.
All cars are thought to have been fitted with Crossley bodies.
The prices quoted are from contemporary advertisements.

SPECIFICATION
Engine/gearbox/transmission
capacity
1991 cc
cylinders
6
bore
65 mm
stroke
100 mm
compression ratio
??
RAC Horse Power
15.7
carburettor
Solex
valves
overhead valves operated by push rod
ignition
Scintilla magneto
max power
60 bhp at 4200 rpm
fuel consumption (typical)
20-25 mpg
max speed (approx)
80 mph
acceleration
0-50 mph - 21 seconds
0-60 mph - 29 seconds
Gears
Wilson Preselector
ratios 1:1, 1.34:1, 2:1, 3.4:1
Clutch
Borg and Beck "Cush drive"
Drive shaft
Rear engined. Drive via Cardan Shafts.
Rear axle
spiral bevel
ratio 4.37:1
Body/chassis
wheelbase
9 feet 8 inches
length
15 feet 5 inches
track
front 4 feet 8 inches
rear 3 feet 7 inches
width overall
5 feet 6 inches
weight
33 1/2 cwt (with 2 occupants)
steering
cam gear
suspension - front
Independent by transverse spring. Luvax hydraulic shock absorbers.
suspension -rear
Independent. Semi elliptic springs. Luvax hydraulic shock absorbers.
brakes
Pedal and handbrake operate on all wheels.
wheels/tyres
wire wheels. Tyre size - 5.25 x 18