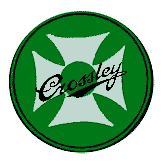 The Crossley "Silver" and "Super Silver" cars
The Crossley Silver, which superseded the 15.7, was manufactured between 1930 and 1934. Main changes from the 15.7 were an amended chassis (common with the Golden), a centre change gear box and shaft/rod operated Perrot-Bendix brakes. In 1934 it became the "Super Silver" using the "Sports" specification engine and chassis. Only 14 of these are thought to have been built.
Chassis numbers range from 81265 to 81899. Approximately 535 were made.
---
BODY STYLES
Four door saloon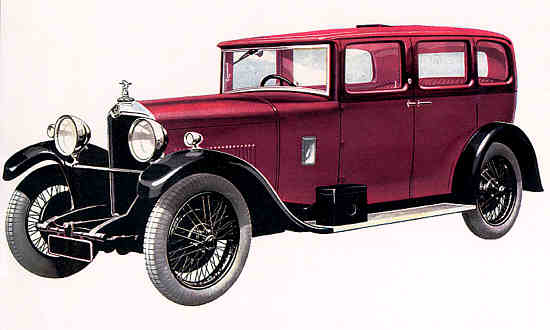 £545 (1930-1)

Specification included-
Safety glass
Electrically controlled headlamp dipping
Cigar lighter
Sportsman's Coupé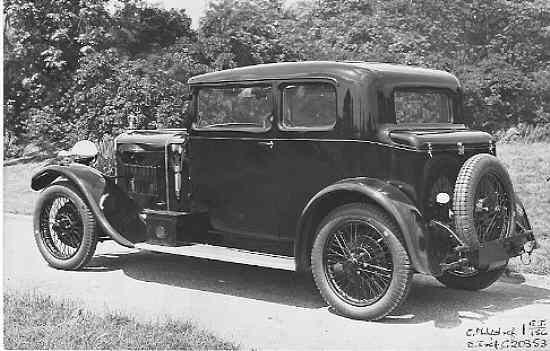 £550 (1930)
Super Silver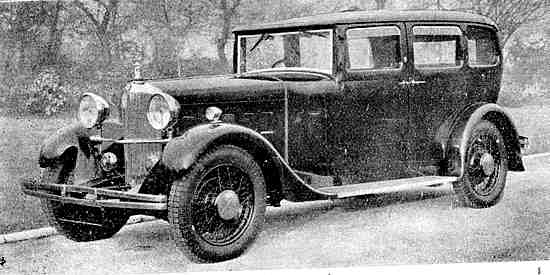 £575 (1934)
Specification includes -
Thermostatic radiator louvres
Direction indicators
Polished walnut interior trim
Glass topped fold away tables in the rear
Sliding roof
Pneumatic upholstery cushions
---
The above are all Crossley factory bodies. Cars were also supplied in chassis form to independent coach builders.
The prices quoted are from contemporary advertisements.
---
SPECIFICATION
1991cc
6 in-line. Monobloc
65mm
100mm
5.5:1 (standard)
6.5:1 (sports)
15.7
Crossley-Stromberg
Overhead operated by pushrod
Full pressure to main and big end bearings
Scintilla PN6 high tension magneto
45 bhp at 3500rpm
62 bhp at 4000rpm (Super Silver)
24 mpg
68 mph (110 kph)
Centre change 4 speed "twin top"
ratios 1:1; 1.42:1; 2.32:1 and 3.74:1
ENV type 110 preselector on Super Silver
Single plate
Open shaft
spiral bevel - ratio 5:1
12 volt
10 feet 3 inches (3124 mm)
13 feet 9¾ inches (4210 mm)
4 feet 8 inches (1422 mm)
5 feet 7 inches (1700 mm)
Saloon - 28 cwt (1420 kg)
Worm and sector.
Turning circle 38ft 8in (right) 41ft (left)
Offset semi elliptic springs. Friction type shock absorbers.
Offset semi elliptic springs. Underslung. Friction type shock absorbers mounted crosswise.
Perrot-Bendix Four wheel brakes
Wire wheels, Dunlop Magna type from 1932.
Tyre size - 4.40/4.75 x 21
Pressures - 28 psi front : 36 psi rear