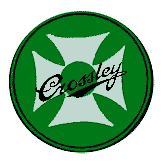 Crossley Bugatti cars
The Crossley Bugatti was manufactured between 1923 and 1925. Only 24 were made although there were plans for at least 500. Chassis numbers range from CM 1601 to 1625.
The cars were assembled from components bought in from Bugatti and it is not certain how much of the car was actually made as opposed to assembled in Manchester. It is reported that Gorton cars had Crossley crosses on the axles and a contemporary test reports praises the gear box and back axle as much less noisy than those of the French made cars.
---
BODY STYLES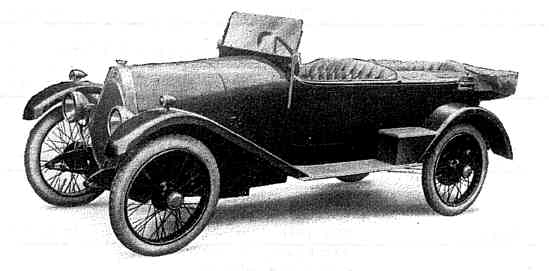 3-seat "cloverleaf" body
£475 (1924)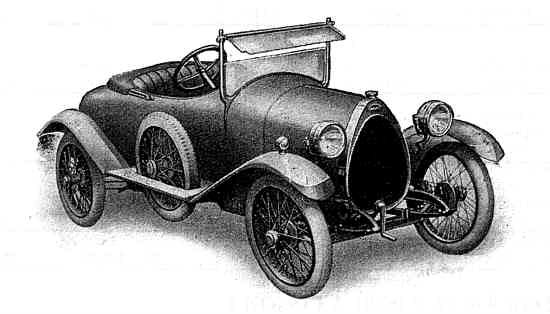 2-seat body
£735 (1924)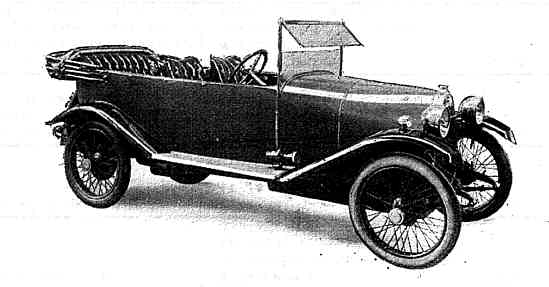 4-seat body
£775 (1924)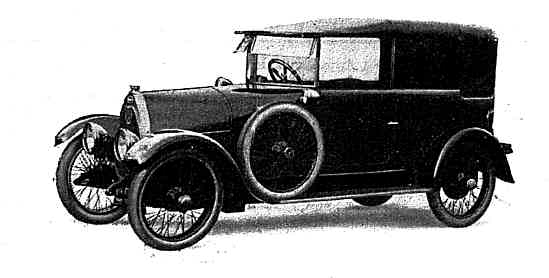 4-seat coupe
£800 (1924)
The car was also available as chassis only at £575 for the Touring version or £750 for the Sports. The Sports with Two-Seated "Grand Prix" body cost £840.
The above illustrations all come from a contemporary Crossley brochure but probably represent cars of French manufacture that could be ordered through Charles Jarrott & Letts. It is not certain which bodies were fitted on the cars made at the Gorton factory but at least one four and one three-seater were made.
The above prices are as quoted in the Crossley brochure. It is reported that the Manchester built cars sold for considerably less than the Molsheim ones and an article in "The Auto Motor Journal" dated December 6th, 1923 quotes a price of £350 for the chassis and £475 for the complete 3 seater.
---
SPECIFICATION
1452cc (Touring)
1496cc (Sports)
4 monobloc
68 mm (Touring)
69 mm (Sports)
100 mm
11.5
Zenith - supercharged by engine driven pump.
overhead cam. 2 inlet and 2 exhaust per cylinder
Full pressure fed
HT magneto. Duplex fitted to Sports model.
13-15 miles per gallon
40 mpg (7.1 Litres/100km)
60 mph (96 kph) (guaranteed)
4 forward + reverse gears.
Multiple metal disc in oil bath
3.4:1
12 Volt.
8 feet 4½ inches (2553 mm) (Touring)
6 feet 5 inches (1956 mm) or "to specification" (Sport)
11 feet 6 inches (3505 mm)
3 feet 9¼ inches (1149 mm)
9 cwt (457 kg) (chassis only)
Worm and nut
semi-elliptic springs
Inverted quarter-elliptic springs.
Foot operated transmission brakes
Hand brake operating on rear wheels
Rudge-Whitworth wire wheels. Tyre size - 710 x 90
Engine/gearbox/transmission
capacity
1452cc (Touring)
1496cc (Sports)
cylinders


bore


stroke


compression ratio


RAC Horse Power


carburettor


valves


lubrication
pressure fed to all bearings and valve gear
ignition


max power


fuel consumption (typical)


max speed (approx)


Gears
4 forward
Clutch


Rear axle


Body/chassis
wheelbase


length


track


width overall


weight


steering


suspension - front
Semi elliptic springs.
suspension -rear


brakes


wheels/tyres