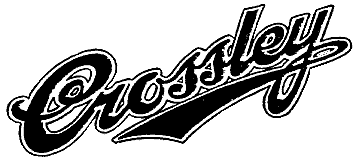 The Crossley "25/30" cars
The Crossley 25/30 was manufactured between 1919 and 1925. Approximately 600 cars were made. Chassis numbers range from 10000 to 15xxx. Numbers up to 12000 were shared with the 20/25 and 13000 onwards shared with the military 30 cwt light tenders. On some cars the chassis number is prefixed by a letter X but the significance of this is uncertain.
The engines were numbered and date stamped and engine numbers and chassis numbers were close but not usually identical. For example, engine number 15273 is stamped February 1925.
Many, probably most, of the cars had the V-shaped radiator but a flat type was available as an option.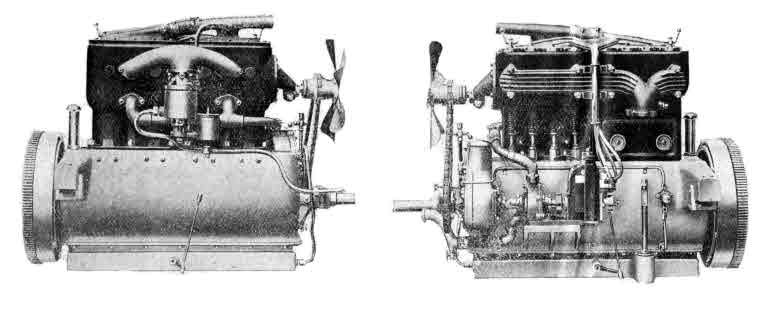 BODY STYLES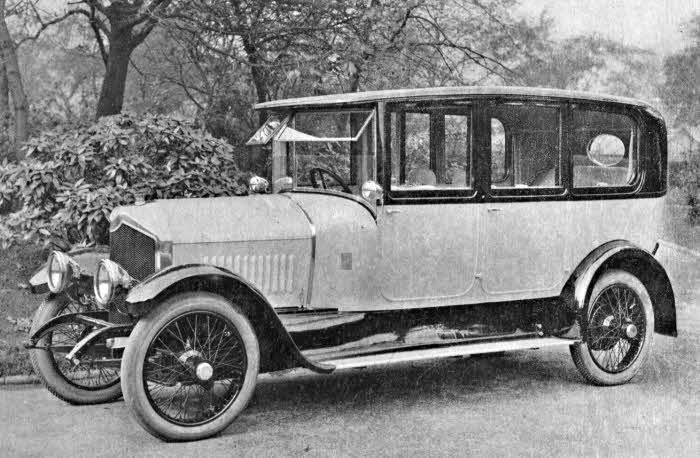 "Buxton" seven seat Pullman saloon.
£1425 (1921)
£1,000 (1922)
£1350 (1925) The upholstery was in Bedford cord.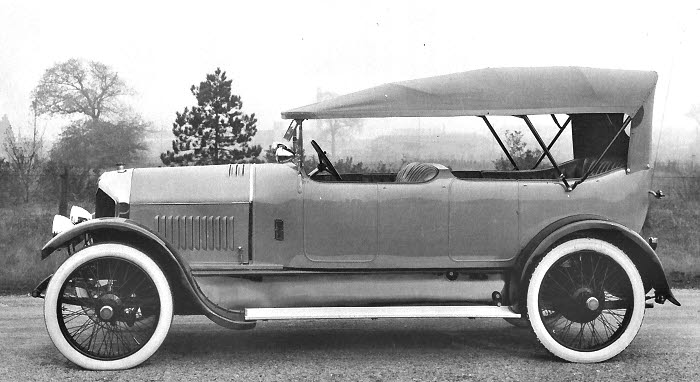 "Manchester" five seat touring car
£850 chassis only (1919)
£1375 (1920)
£1060 (1921)
£975 (1922)
£925 (1925) The upholstery was in leather.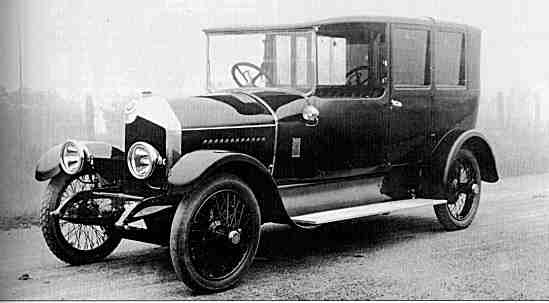 "Chester" seven seat Limousine Landaulette.
£1350 (1921)
£1275(1922)
£1175 (1925) The upholstery in the interior was in Bedford cord and in the front leather.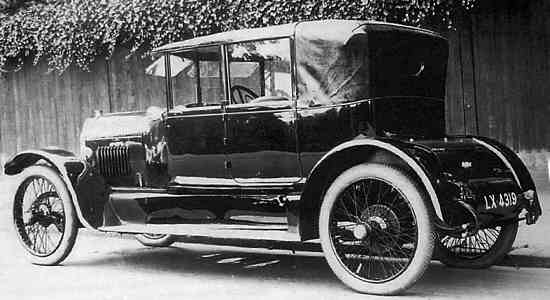 "London" four seat coupé
£1325 (1921)
£1250 (1922)
£1150 (1925) The upholstery was in Bedford cord.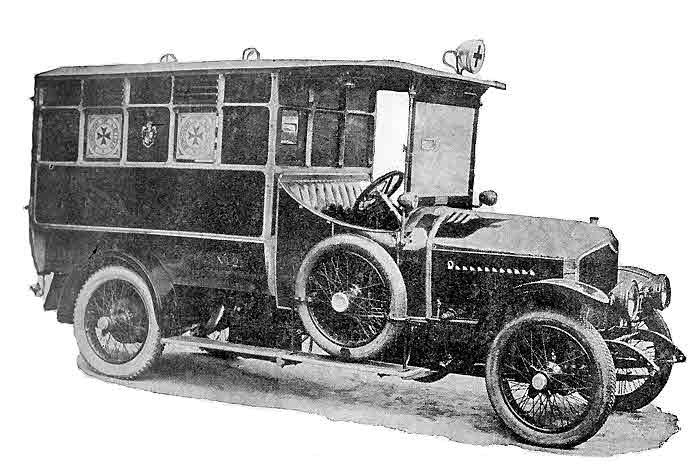 Ambulances were also built on the 25/30 chassis. The one illustrated here was supplied to Wigan Corporation in 1921. It cost £1550. A cheaper version could be fitted to reconstructed ex military chassis. Contemporary press reports stated that "having made a speciality of these vehicles, Crossley Motors Ltd have supplied a large number to country councils, corporations and similar authorities in all parts of Great Britain."
There was provision for two stretcher cases and two sitting patients and an attendant.
The number made is not known.

The above are all Crossley factory bodies. Many cars were supplied in chassis form to independent coach builders
The prices quoted are for the home market and come from contemporary advertisements or price lists.
SPECIFICATION
Engine/gearbox/transmission
capacity
4531cc
cylinders
Four, pair cast
bore
4 inches (102mm)
stroke
5 1/2 inches (140mm)
compression ratio
4.29:1 (fixed head - early)
4.64:1 (detachable head - late)
RAC Horse Power
25.6
carburettor
Smiths 5 jet
valves
side
lubrication
Full pressure fed
ignition
Magneto (Lucas EB4)
max power
45 bhp (33 kw) @ 1750rpm (fixed head)
62 bhp (46 kw)@ 2300 rpm (detachable head)
fuel consumption (typical)
13-15 mpg(20 litres/100 km)
max speed (approx)
60 mph (95 kph)
Gears
4 speed right hand change
Clutch
cone
Rear axle
spiral bevel 4:1 ratio
straight cut (WD spec) 4.07:1
Body/chassis
wheelbase
11 feet 3 inches (3429 mm)
length
15 feet 5 inches (4572 mm)
track
4 feet 6 inches (1372 mm)
width overall
6 feet (1829 mm)
weight
tourer approx 38 cwt (1930 kg), saloon 40 cwt (2032 kg)
steering
worm and full wheel
suspension - front
semi elliptic springs
suspension -rear
three quarter elliptic springs
brakes
handbrake operating on rear wheels.
foot brake operated transmission brake.
wheels/tyres
920 x 120 beaded edge (tourer)
895 x 135 beaded edge (saloon, landaulette and coupé)