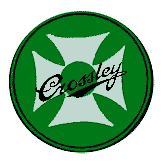 Crossley "20-70" cars
The Crossley 20-70 was manufactured between 1922 and 1926. Total production is estimated at 50 to 100. The chassis numbers were part of the 19.6 series. Known examples are 16430 and 17506.
The engine was a tuned version of that fitted to the 19.6 featuring higher compression ratio, revised camshaft timing, a polished and balanced crankshaft and lightweight pistons.
---
BODY STYLES
Four-seat sports.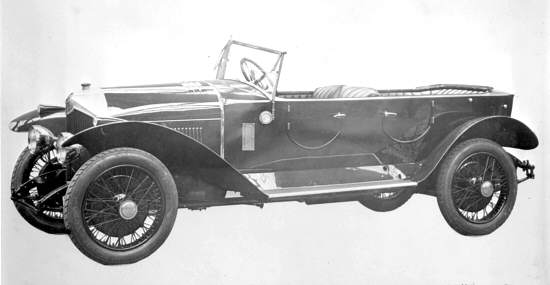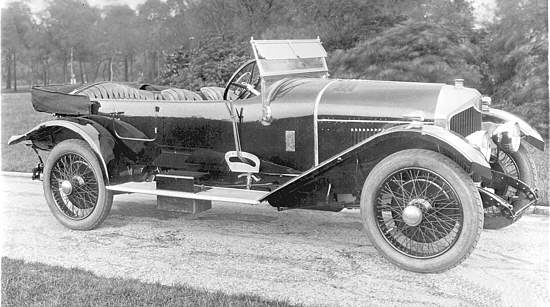 Top - Type B Body with V-windscreen
Bottom - Type C body

(The Type A was similar to the Type B but with hood fitted to the car as in the Type C rather than of the detachable type.)

£875 (1923) £900 (1924) £860 (1925)
Two-seat sports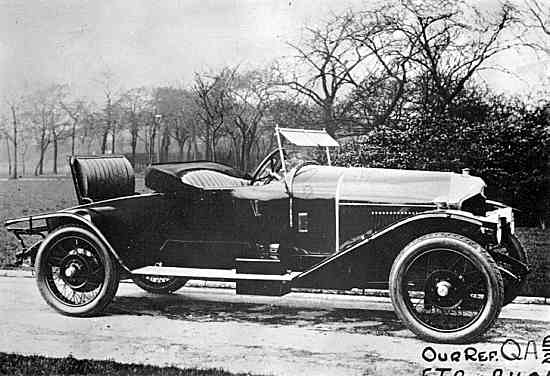 £845 (1923)
Four seat V-windscreen saloon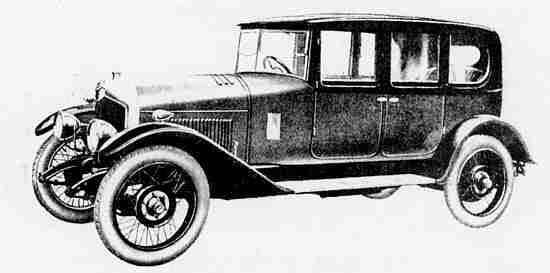 Information on the saloon version of the 20/70 is scarce and it is not certain if it retained the external handbrake seen on the other body types.
(1924)
"Speedforte" 2/4 seater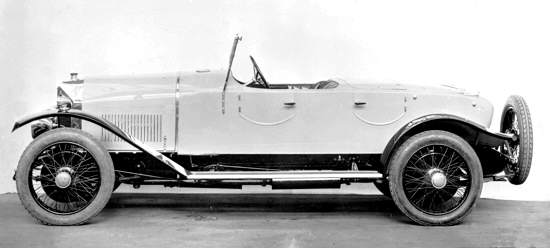 Described as a two-seater that could be made into a four-seater by removing the rear deck. A rear windscreen would fold up. It was displayed at the 1924 Olympia show.
(Note - although the car shown fits the description it is not certain that it is a "Speedforte")
£910 (1924)
---
The above are all Crossley factory bodies. The car could also be supplied in chassis form to independent coach builders. (chassis £675 in 1923)
The prices quoted are from contemporary advertisements.
---
SPECIFICATION
3705cc
4 monobloc
3½ inches (90mm)
5 7⁄8 inches (150mm )
5.2:1
19.6
Smiths 5 jet
side
"tulip shaped" valves
pressure with drilled crankshaft
magneto - Lucas type EB4 or GD4
76 bhp at 3200 rpm
13-15 miles per gallon
22 mpg (12.8 l/100km)
14.5 gallon (66 litre) petrol tank
75 mph (120 km/h)
4 forward + reverse gears. Right hand change.
ratios - 1:1, 1.56:1, 2.40:1, 3.8:1
cone
spiral bevel
ratio 3.3:1
12 Volt.
10 feet 4 inches (3.15 m)
14 feet 7 inches (4.45 m)
4 feet 7 inches (1.40 m)
5 feet 5 inches (1.65 m)

18½ cwt (940 kg) (chassis only)
27¼ cwt ( 1384 kg) (4 seat tourer)
worm and complete wheel
semi-elliptic springs
semi-elliptic springs, underslung
Two-wheel brake models -
hand brake operates on rear wheels
foot brake operates on transmission

Four-wheel brakes optional (from October 1923) -
foot brake operates on all four wheels using Perrot system.
hand brake operates on transmission
Dunlop 880 x 120 6-stud bolt on wheels (early)
Rudge Whitworth splined (later)
820mm x 120mm