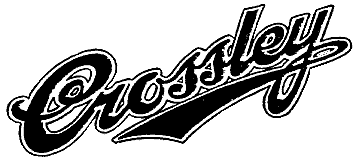 The Crossley "IGL2" lorry
The Crossley IGL2 was the company's first six wheel vehicle and was introduced in 1926. (The IGL2 designation had also been used for versions of the original four wheel 1923 IGL)
It used an updated and lengthened version of the IGL1 truck chassis with the British War Office designed and patented twin axle rear bogie. It was fitted with the 25/30 type engine. The vehicle was supplied as a normal control (the driver's cab behind the engine) 6 x 4 chassis and was rated at 2 ton capacity.
In 1927 it was upgraded to 3 ton capacity as the Series 2, meeting War Office specification 30C, and was fitted with either the 25/30 or later the 30/70 engine.

It was also supplied with a Kegresse system tracked bogie.
The chassis numbers were 30xxx-304xx for the 25/30 engined and 502xx-504xx for the 30/70 engined versions.
BODY STYLES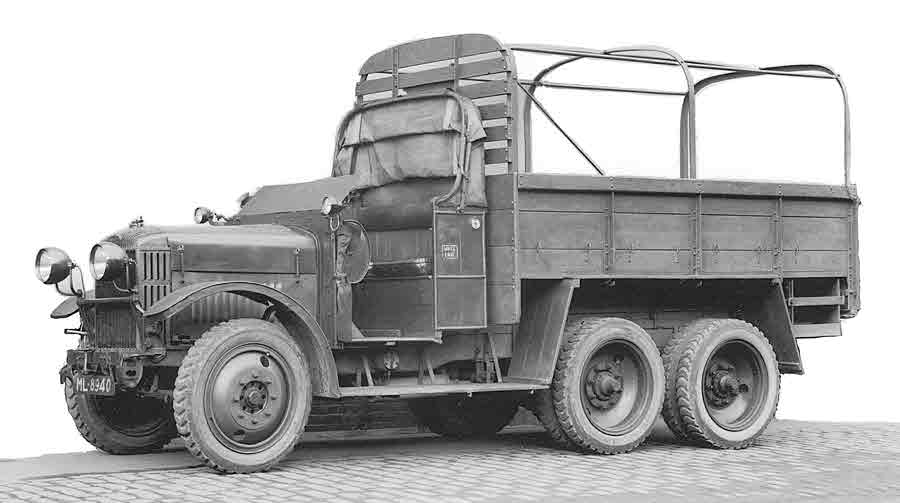 1927 IGL2 truck.
Photo - Imperial War Museum
SPECIFICATION
Engine/gearbox/transmission
Engine Type
Crossley 25/30 or 30/70
capacity
4531cc (25/30)
5266 cc (30/70)
cylinders
4
bore
25/30 - 4 inches (102mm)
30/70 - 4 1/16 inches (110 mm)
stroke
5.5 inches (140 mm)
compression ratio


carburettor


valves
side
lubrication
pressure fed to main bearings.
ignition
magneto
max power
25/30 - 50 bhp
30/70 - 71 bhp at 2250 rpm
fuel consumption (typical)


max speed (approx)


Gears
4 speed with high and low ratios.
Clutch




Rear Axle
Twin axle with four wheel drive

Body/chassis
wheelbase
feet inches (mm)

length
feet inches (mm)
track
feet inches
weight (unladen)


steering


suspension - front
semi elliptic springs underslung
suspension -rear
War Department four wheel bogie.
brakes


wheels/tyres
36 x 6