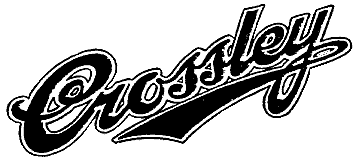 The Crossley "FWD"
The Crossley FWD (Four Wheel Drive) truck was manufactured between 1939 and 1945 and the tractor from 1943 to 1945. The majority were supplied to the Royal Air Force.

The chassis was designed to meet the British War Office's Q-Type specification issued in 1935 for a 5 ton payload truck. Crossley's original proposal was for an all-independent suspension chassis with the 6.8 litre six cylinder 38/110 bus engine and a new 5 speed gearbox. Because of tight timescales, and at the War Office's request, the production version was simplified and reverted to proven drive components from the IGL range and the 5.2 litre 30/100 type engine. The prototype was made in 1938 with production getting under way in 1939. The tractor units were frequently used to tow the large "Queen Mary" trailers
Total orders were for 7406 trucks and 2836 tractor units. 100 of these units were not completed when orders were stopped in 1945.
The chassis numbers were 51xxx-59xxx for the truck and 71xxx onwards for the tractor unit.
BODY STYLES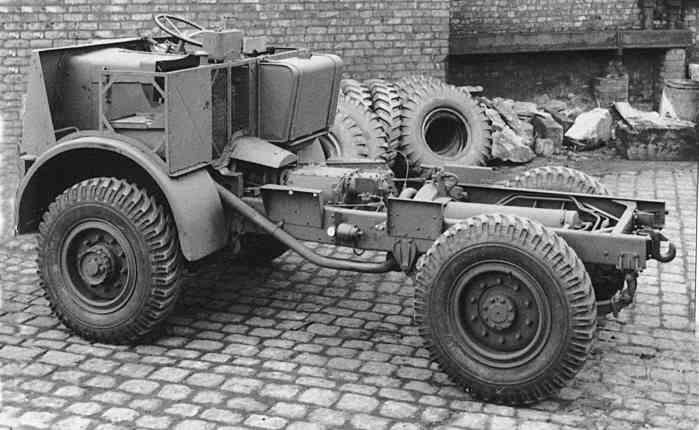 FWD 4x4 tractor chassis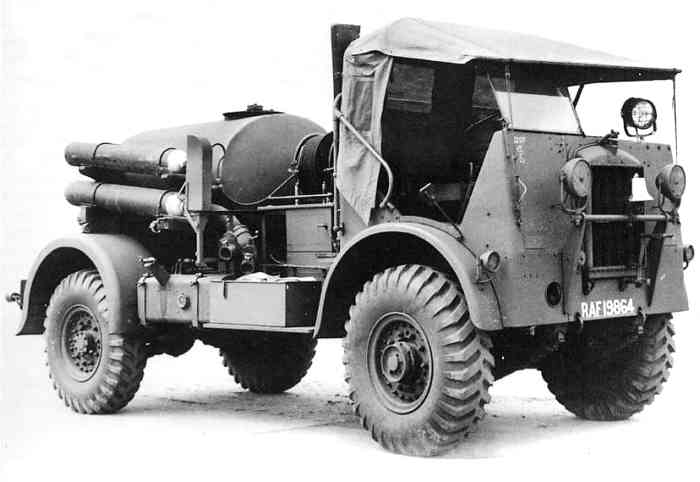 FWD Airfield crash tender. As well as the RAF, these were used by the Dutch Air Force (painted red) and the Danish Army Air Corps.

FWD 4x4 tractor unit.
The cab body in this example is by Mulliner.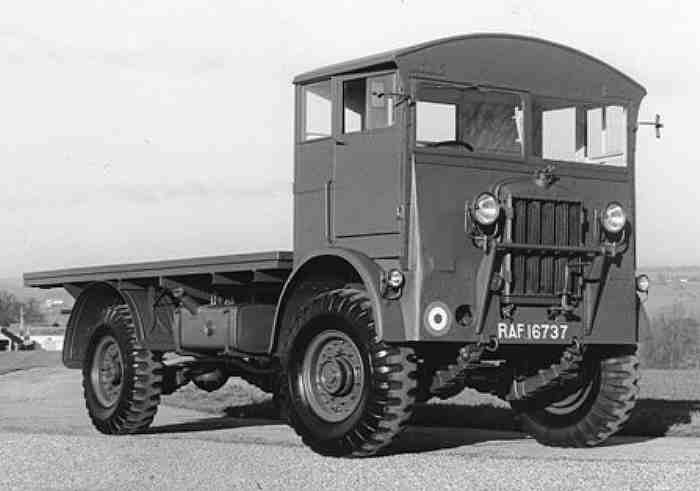 FWD with flatbed body and Crossley cab
Many of the vehicles had Crossley built bodies but others were built by Mulliners, Park Royal and English Electric. The cab was deliberately made with a basic square shape to simplify field repair. Uses included general service, breakdown vehicles, mobile generators, crane trucks and crash tenders.
Variants
Trucks
Type 2
90 bhp engine
4 wheel drive available in high and low ratio
Type 3
96 bhp engine
4 wheel drive only engaged in low ratio
Tractor units
Type 1
96 bhp engine
4 wheel drive only engaged in low ratio
Type 2
96 bhp engine
4 wheel drive only engaged in low ratio
Crash tenders
Type 2
96 bhp engine
4 wheel drive available in high and low ratio
The truck cost between £763 and £1054 and the tractor unit between £972 and £1106
SPECIFICATION
Engine/gearbox/transmission
Engine Type
Crossley 30/100
capacity
5266cc
cylinders
4 (pair cast in 2 blocks of 2)
bore
4.3 inches (110mm)
stroke
5.5 inches (140 mm)
compression ratio
6:1
carburettor


valves
side
lubrication
Dry sump
ignition
magneto
max power
90 or 96 (later 100) bhp at 2250 rpm
fuel consumption (typical)
6.5 mpg (43 litres/100km) (truck)
5 mpg (56 litres/100km) (tractor with 10 ton trailer)
max speed (approx)


Gears
4 speed mid mounted gearbox with 2 speed transfer box.
ratios - 1:1, 1.56:1, 2.40:1, 3.8:1
Clutch


Axle
Four wheel drive with differential locks. spiral bevel
ratio 3.3:1
Body/chassis
wheelbase
truck - 11 feet 6 inches (3500 mm)
tractor - 8 feet 6 inches (2600 mm)
length
truck - 20 feet 3 inches (6170 mm)
track
feet inches
weight (unladen)
tractor - 4 tons 3 cwt (4.2 tonnes)
truck - 4 tons 13cwt (4.72 tonnes)
steering


suspension - front
semi elliptic springs underslung
suspension -rear
semi elliptic springs underslung
brakes
Vacuum servo assisted hydraulic with 4 wheel handbrake.
wheels/tyres
12.00 x 20