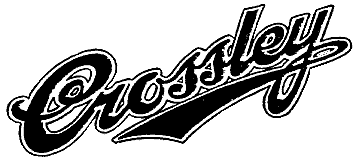 The Crossley "BGT1" lorry
The BGT1 (British Government tender Type 1), also known as the 40-50hp or on the civilian market the 30 cwt Subsidy Chassis, was produced in 1923 in response to the British War Office's Subsidy Specification No 30 which called for a "30 cwt chassis capable of carrying at least 2 tons over rough country". At first the 5266 cc 30/70 engine was used but the smaller 25/30 engine could be specified. The 30/70 engine was an over bored version of the 25/30. The last ones were probably made in 1927.
It was available in both civilian and military specifications, the civilian version having a fabricated radiator surround and the military a cast aluminium version. At least one was fitted with a Kegresse track bogie and used in 1925 as a demonstrator. The military version was supplied to the British and Indian governments and the Royal Air Force.
The engine used was either the 4531 cc 25/30 type or the 5266 cc 30/70 type.
Chassis numbers were in either the 30xxx range for those fitted with the 25/30 engine or the 50xxx range for the 30-70 engined variants.
Around 200 are believed to have been made, none are known to survive.
BODY STYLES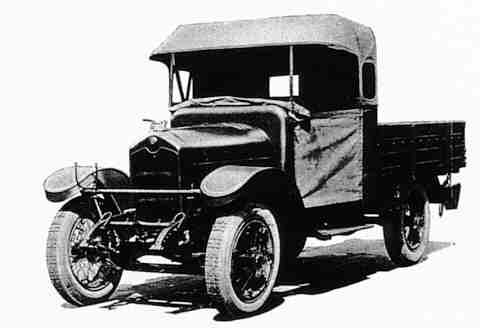 The 30 cwt civilian version of the 40-50 with lorry body from the Crossley Motors Sales Brochure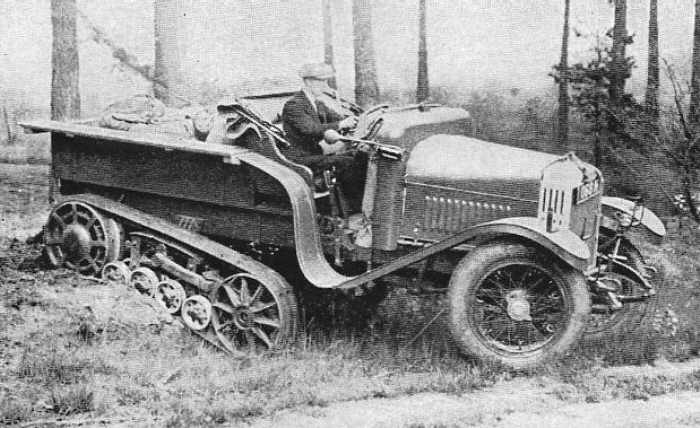 The BGT1 military model. This example was fitted with a Kegresse track and was acting as Crossley's demonstration vehicle in trials at Bovington camp in 1925.
In chassis form the BGT1 cost £850 or £890 with electric lighting and starting and complete vehicles cost from £950. It was eligible for a government subsidy of £40 per year if made available for military use on demand.
SPECIFICATION
Engine/gearbox/transmission
capacity
4531 cc or 5266 cc
cylinders
Four, cast in pairs
bore
4 inches (101.6 mm) or 4 5/16 inches (109.5 mm)
stroke
5½ inches (140 mm)
compression ratio


RAC horsepower
25.6 or 29.8
valves
side
lubrication
pressure fed to bearings
ignition
HT magneto
carburettor
Smiths 4 jet
max power
30-50 bhp or 50-70 bhp depending on specification.
fuel consumption (typical)


max speed (approx)
50 mph (80 kph)
Gears
Gearbox separate from engine and linked by double flexible coupling.

overall ratios: 34:1, 20.5:1, 11.75:1, 6.25:1. Reverse 27.494:1
Drive shaft


Final Drive
worm drive 6.25 ratio.
Clutch
Inverted cone type with Ferodo lining. Clutch stop.
Axle
Front - beam axle
Rear - steel casing with fully floating drive shafts
Body/chassis
wheelbase


length
11 feet 8 inches (3556 mm)
track
4 feet 9 inches (1448 mm)

weight (unladen)


steering
worm and full wheel.
suspension - front
semi elliptic springs
suspension - rear
semi elliptic springs
brakes
Foot operated contracting transmission brake.
Hand operated rear expanding type. cast iron lined.
wheels/tyres
Rudge Whitworth type spoked wheels.

Tyres - 36 x 6 inches front, 38 x 7 inches rear
fuel capacity
Rear tank containing 15 gallons (68 litres). Dash tank with 5.5 gallons (25 litres).

Feed from rear tank by Autovac, dash tank by gravity. Level gauge on rear tank.
Lighting
One Acetylene head lamp on right hand side, two side lights, one rear lamp.

Electric lighting optional