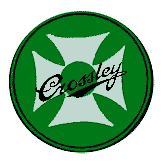 The Crossley "TSD42", "Dominion" and "Empire" trolley buses
The TSD42 was an export model two axle trolley bus produced in 1948 and all going to New Zealand, ten for Wellington and four for New Plymouth.
The TDD42 Empire two axle trolley bus was introduced in 1950 and the TDD64 Dominion three axle model in 1951. The last were built in 1951. All were fitted with double deck bodies. The Empire was supplied to Manchester, Ashton-under-Lyne and Cleethorpes, all the Dominions went to Manchester.
Chassis numbers were:
94301 to 94314 - TSD42/1 14 built

94401 to 94445 - TDD42 "Empire". 45 built.
94501 to 94516 -TDD64 "Dominion". 16 built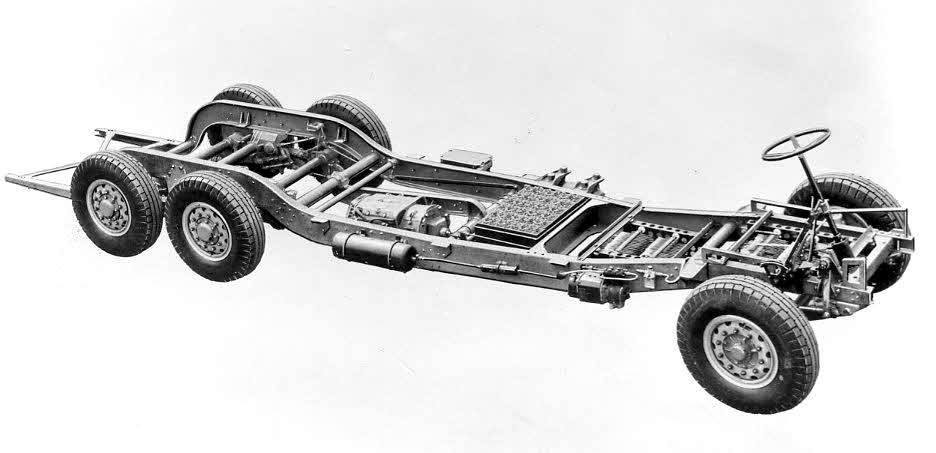 The chassis of the TDD64 "Dominion".
---
BODY STYLES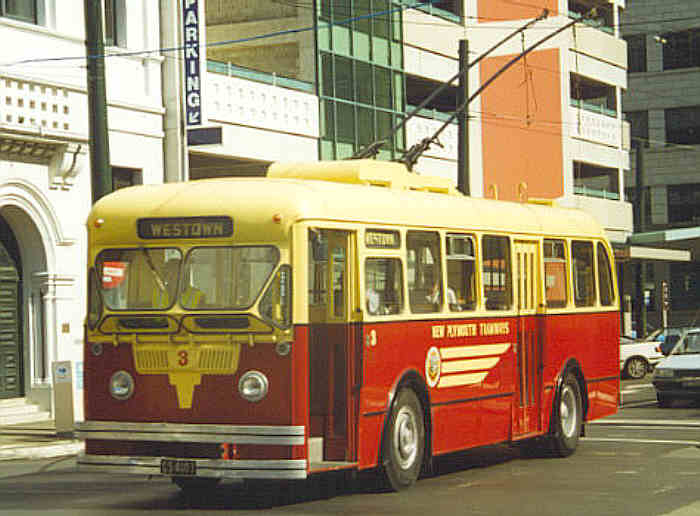 A preserved TSD42 from the New Plymouth fleet. (Photo courtesy of Lachlan Rendall)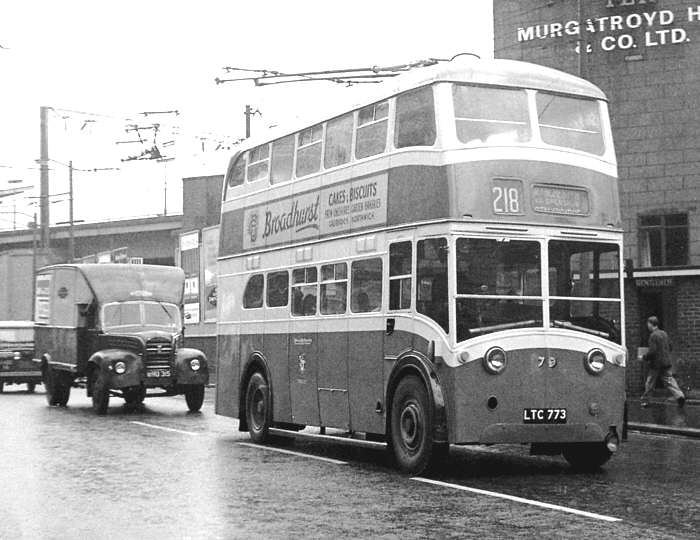 An Ashton under Lyne TDD42 Empire. (Photo courtesy of Mike Beamish)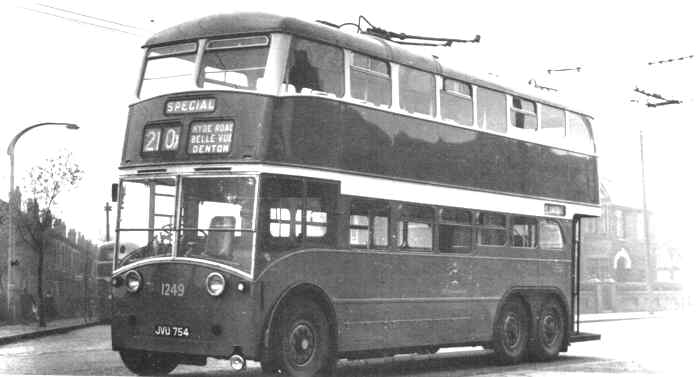 A Manchester Corporation TDD64 Dominion
The TSD42s were exported to New Zealand in chassis form and had bodies fitted by Wellington Tramways.
All the TDD42s had Crossley bodies except for the two designated TDD42/3 operated by Cleethorpes which had Roe bodies.
All the TDD64s had Crossley bodies.
---
SPECIFICATION
Metropolitan-Vickers
TDD42 - MV209
TDD64 - MV2101
Non-regenerative stabilised Rheostatic control
550 v dc
TDD42 - 95 hp
TDD64 - 115hp
differential offset to near side (left)
TSD42 - 20 feet 3½ inches (6.185 m)
TDD42 - 16 feet 1½ inches (4.917 m)
TDD64 - 18 feet 7 inches (5.664 m)
TSD42 - 33 feet (10.05 m)
8 feet (2.438 m)
semi-elliptic springs
semi elliptic springs
Air - pressure assisted