The Court Treatt Expedition 1924-1926
Expedition members
The expedition was led by Chaplin Court Treatt who assembled the following team:
Chaplin Court Treatt
The expedition was the brainchild of Major Chaplin Court Treatt known as C.T. He was born in Kensington, London on 13 September 1888 the son of London businessman Richard Court Treatt and his wife Florence and grew up in Elstead Mill, Elstead, Surrey and went to Westminster School. He had a brother Bernard and a much younger sister Christina.
On the outbreak of World War I he joined the infantry with the Loyal North Lancashire regiment and went to France but in 1915 he transferred to the Royal Flying Corps flying as an observer until he was injured in a crash in 1916 in which the pilot was killed. After a period of recuperation he was sent to Egypt where he had a staff posting until the 1918 armistice.
His first peacetime job, though still as an RAF officer, was with a survey team in Africa planning and mapping for the opening of an air route from Europe to South Africa. C.T. was in charge of no 3 party responsible for the Abercorn (now Mbala, Zambia) to Cape Town section, around 2000 miles. This work was finished in 1922 but rather than return to England he stayed in South Africa where he met Stella and they married in 1923.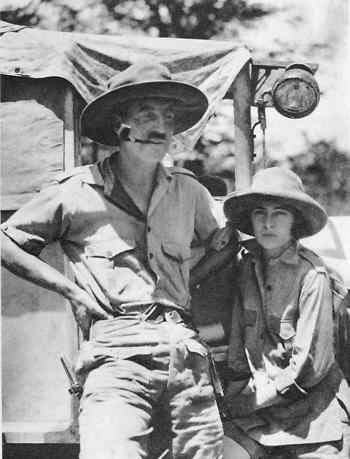 The Court Treatts divorced in London in 1935.
He undertook several more expeditions in Africa before moving to the United States.
On the outbreak of World War II he obtained a passage to England in a cargo ship and was taken on by the Royal Aircraft Establishment at Farnborough, working for the Ministry of Aircraft Production doing experimental photography. In 1944 he flew along side incoming V1 'buzz' bombs photographing them and the associated flak. At the end of the war, he returned to the United States.
He is buried in the Thursley Road Cemetery, Elstead and his memorial gives his place and date of death as the 11 July 1954 in Los Angeles.
Stella Maud Court Treatt (née Hinds)
Stella was born in Blaubank, South Africa on 11th March, 1895, and had a sister, Grace and brother Errol and five other siblings. Grace and her husband, Herbert Cranko, helped with the fundraising and organisation for the expedition. Stella's grandfather had been an ivory hunter and her father had accompanied him on expeditions.
She was a short women, below 5 feet 2 inches (1.57 metres) tall which is specially noticeable when she is seen photographed alongside C.T. who was well over six feet (1.83 metres).
After Cape to Cairo they went on further expeditions including one to Sudan which resulted in the filming of "Stampede" in 1929 and "Stark Nature" in 1930 and the writing of the book of that expedition, "Sudan Sand" as well as the novel "Stampede".
After the divorce Stella re-married in 1937 to a doctor who had been treating her called Bob Yeo and moved to India. They eventually returned to South Africa. She died in Johannesburg on 20th December, 1976.
Errol Hinds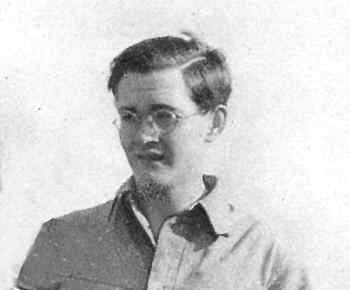 Errol Hinds was Stella's younger brother born on 24th July, 1908. He accompanied the Court Treatts on further expeditions after Cape to Cairo including ones to the Sudan where he was the film photographer for the semi documentary "Stampede" released in 1929 (re-released as Africa in Flames in 1930) and "Stark Nature" in 1930 this time with sound. He later worked as photographer on several feature films including "The Clairvoyant" in 1935 in the the UK and "Rangle River" in 1937 in Australia. He returned to South Africa in 1938 and during World War II worked as a cameraman for the Union Defence Force film unit. After the war he made further films as both photographer and director until at least 1960 when he directed "Saturday Parade" for the South African Government.
He died in Johannesburg on 8th October, 1980.
(Note- there was also an American named Errol Hinds who was also a cinematographer and the two people are frequently confused)
Thomas A. Glover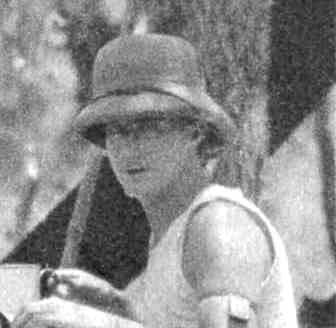 The idea of making a film record of the journey seems to have been the idea of Canadian photographer Tommy Glover who contacted C.T. with the idea. He had previously been on, and filmed, an expedition with Captain Angus Buchanan crossing the Sahara from Lagos to Algiers.

He went on to make more films, mainly documentaries and travelogues, including returning to Africa with his wife in 1934 to make a film called "Cities of the Desert". His credits also include the 1936 Paul Robeson film "Song of Freedom".
He was still active post World War 2 and is listed in the Kinematograph Year Book of 1950 as a cameraman.
Fred Law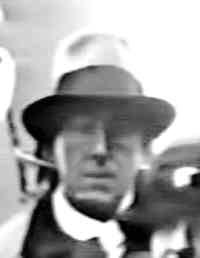 F. C. Law was possibly born in South Africa before moving to Canada, probably British Columbia as he seems to have studied for an arts degree at the University of British Columbia in around 1920. He was a special correspondent for the British Daily Express newspaper and wrote regular despatches to the newspaper throughout the expedition.
If the Fred Law in the University of British Columbia archives is the same person, he is marked as deceased in 1929 and there is mention in a 1932 student newspaper of him having met an accidental death.
Julius Mapata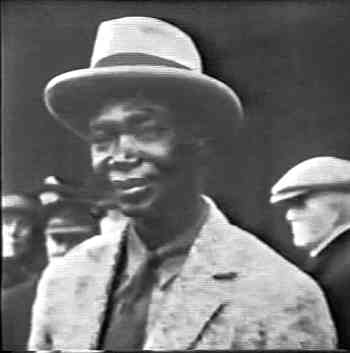 Julius was the son of a Nyasaland (now Malawi) native chief who spoke thirty-two native dialects in addition to English and had been C.T.'s "servant" in South Africa since 1916.
Musa
Very little is known of Musa who joined as interpreter on 29 November 1925 in Wau, Southern Sudan. Described by Stella as a "treasure", he remained with the party until the arrival in Cairo but does not seem to have gone on to London. A photograph of him has yet to turn up.